This article will be discussing how to use the Toolpack mod in Hearts of Iron 4 (HOI4). This mod is excellent for creating custom scenarios and can even improve the game's speed for those with weaker CPUs.
To bring up the menu, press the arrow icon or use the hotkey Ctrl+T.
State Managing Tool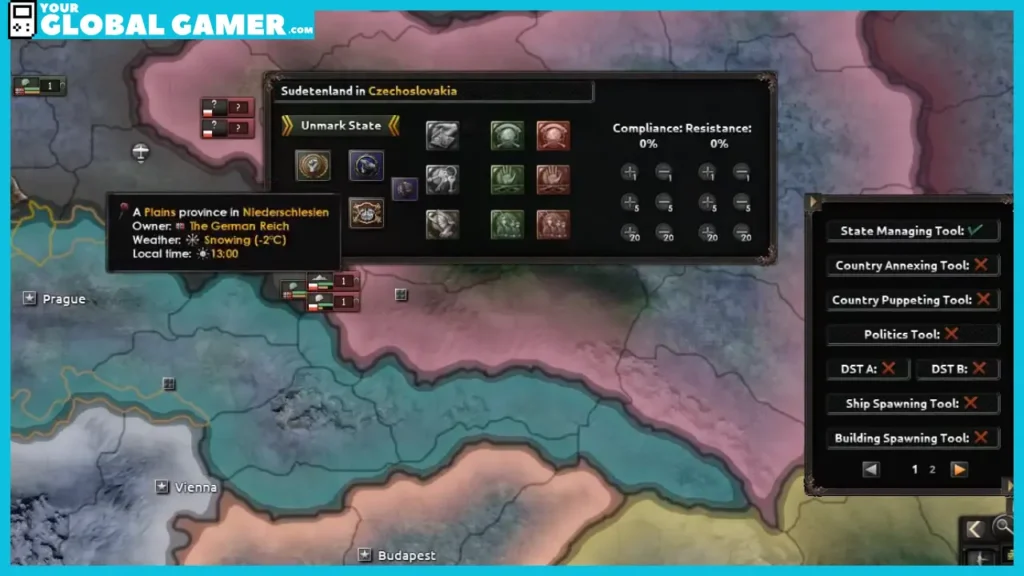 The State Managing Tool is a fundamental feature of the Toolpack mod. To use it, select a state, mark it, and perform various actions, such as transferring it to another country. For example, you can transfer Sudetenland to Germany. To add cores, select the state and click "Add Core."
Related | Hearts of Iron 4: Is Rocket Artillery Worth It? (Compared to Artillery)
Country Annexing Tool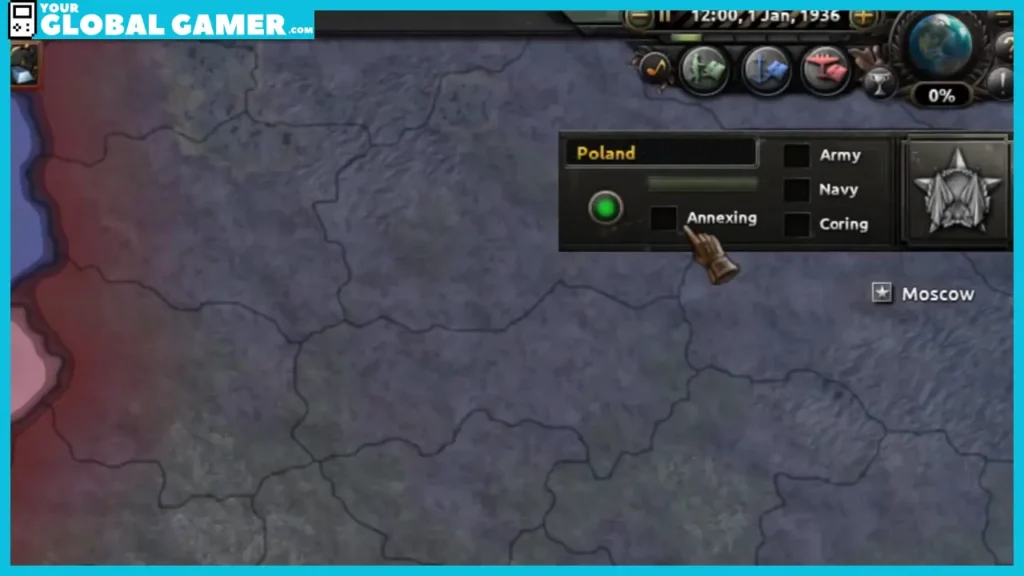 The Country Annexing Tool is like an upgraded version of the State Managing Tool. Instead of moving individual states, this tool moves entire countries. Select a country, choose whether to annex its army and navy, and click "Transfer" to move it to another nation.
Puppeting and Political Tools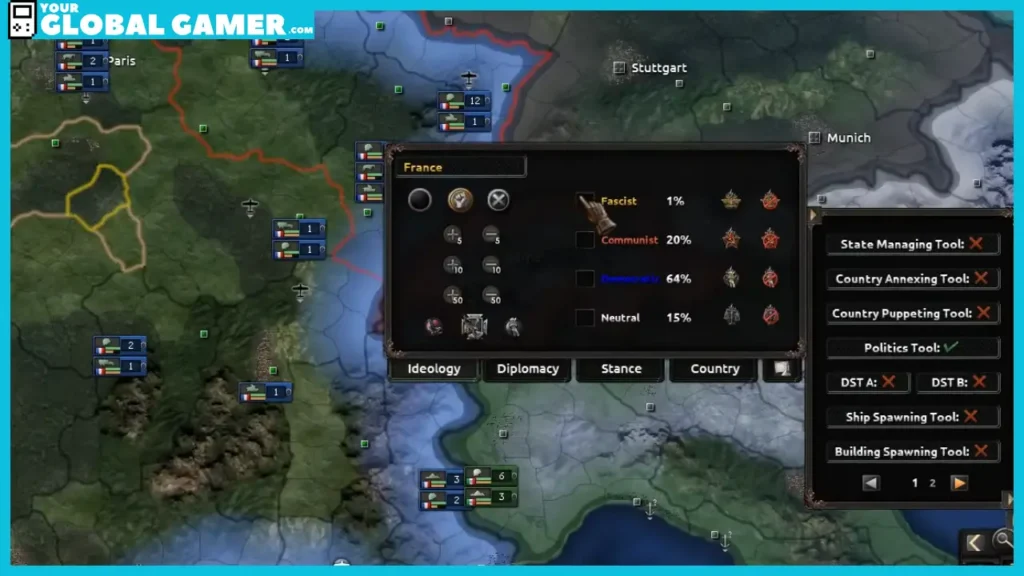 Using the Toolpack mod, you can also create puppets of countries. Select countries to be puppeted, then select the master country and desired puppet level. You can also use the Political Tool to increase the popularity of different ideologies and make them the ruling party.
Related | How to Get More Manpower in Hearts of Iron (HOI4)
Diplomacy and Alliances
The mod also allows you to manage diplomacy and alliances. You can remove guarantees, create new alliances, disband existing ones, or even start civil wars within countries. Use the designated hotkeys and options in the mod to perform these actions.
Division and Ship Spawning Tools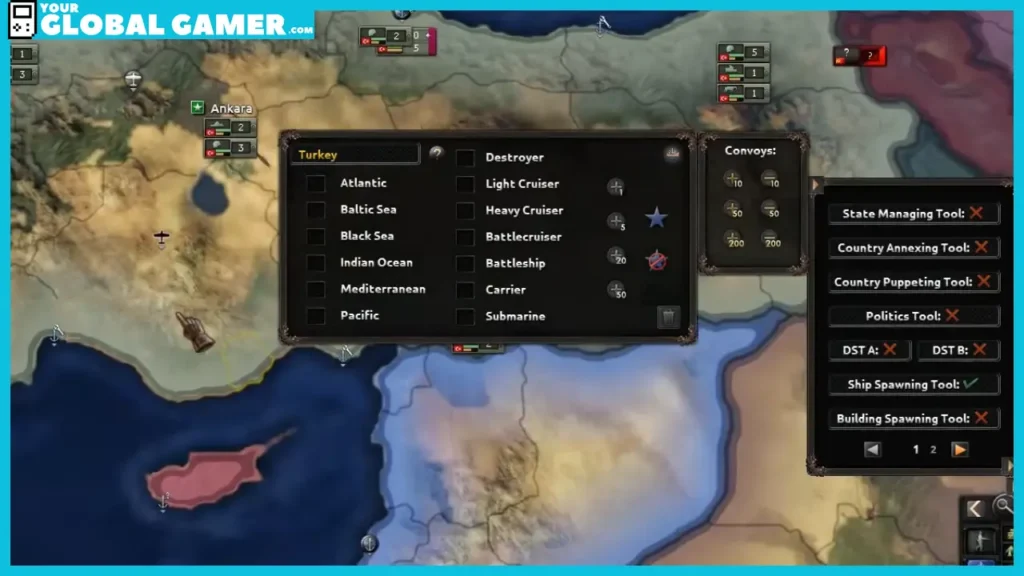 The Division Spawning Tool lets you spawn different types of units with varying combat widths and experience levels. Keep in mind, this does not add the required equipment.
Related | How to Do a Naval Invasion in HOI4 (Step-by-Step)
The Ship Spawning Tool allows you to spawn ships and convoys in selected locations. Select the type and quantity of ships you want to spawn, but be careful not to spawn too many, as this can cause lag.
Building Spawning Tool
With the Building Spawning Tool, you can instantly construct structures like forts. Select all states, then choose the building type and click "Max" to add maximum-level buildings in every tile.
Additional Features
The Toolpack mod also offers options for adjusting manpower and population levels, as well as adding resources to states. Simply use the mod's interface to make the desired changes.
We hope this guide has helped you learn how to use the Toolpack mod in HOI4.