As an experienced gamer and writer with YourGlobalGamer, I decided to dive into Pixel Car Racer to determine the best engine for players.
I used a modded account for this test, which I typically don't support, but it was necessary to compare all the engines efficiently. The base car for this test was a Nissan 240SX.
Here are the best engines in Pixel Car Racer, ranked worst to best:
SR20 Motor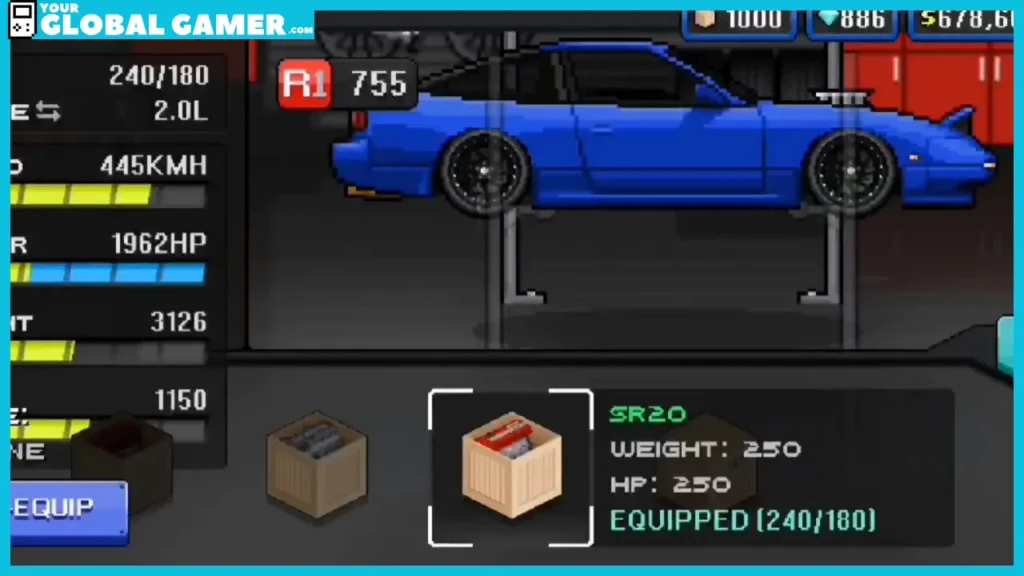 Starting with the SR-20 motor, this engine produces an impressive 445 kilowatts and 1962 horsepower. After performing three runs on the track, I moved on to the next engine.
1JZ Engine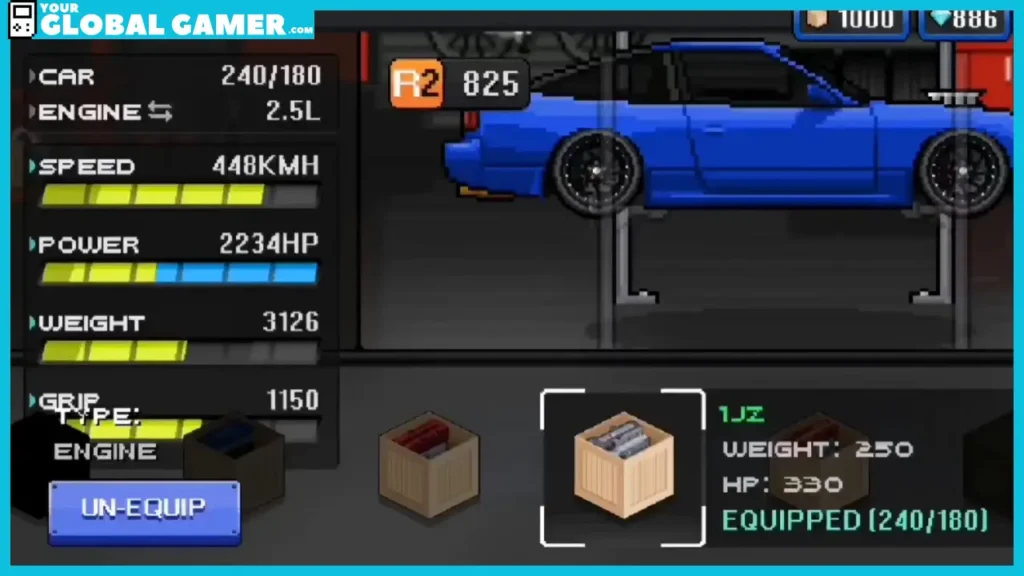 The 1JZ engine offers 2234 horsepower and reaches a top speed of 448 kilometers per hour. The performance on the track was excellent, but how does it compare to the other engines?
K20 Motor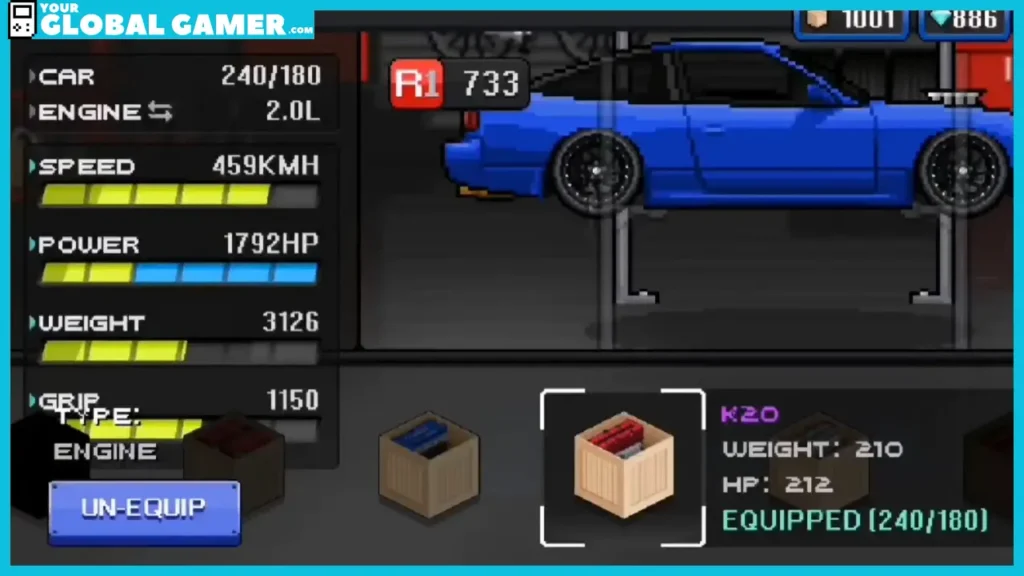 The K20 motor is high-revving and has less horsepower than the 1JZ but offers a higher top speed. The unique sound of this engine is noteworthy, but does it perform better on the track?
RB26 Engine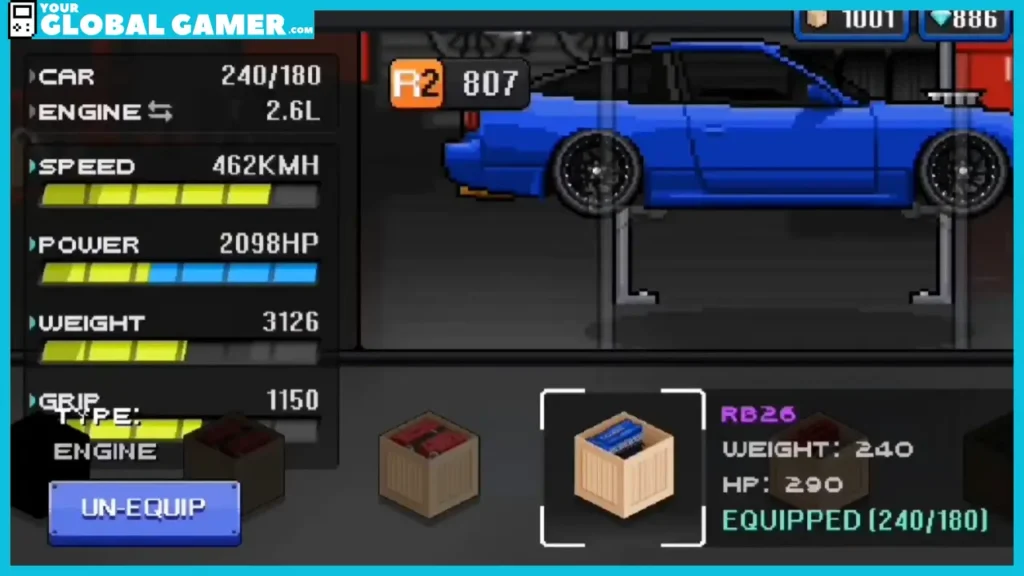 With 2098 horsepower and a top speed of 462 kilometers per hour, the RB26 engine is more powerful and faster than the K20 motor. Testing it on the drag strip showed its potential.
LS Engine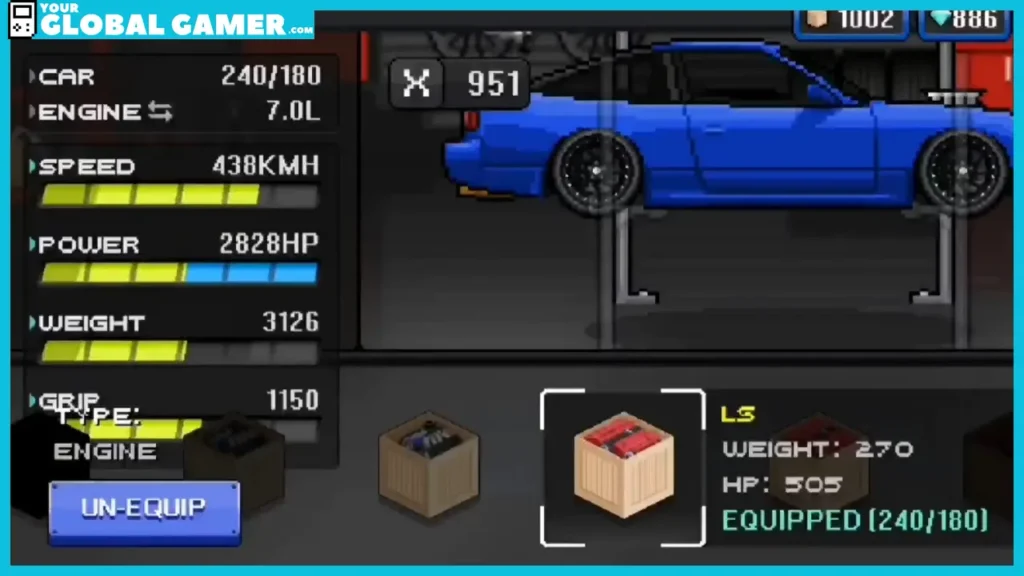 The LS engine produces nearly 3000 horsepower but has a top speed of only 438 kilometers per hour. Despite the lower top speed, the massive horsepower output gives it an edge on the track.
FR9 Motor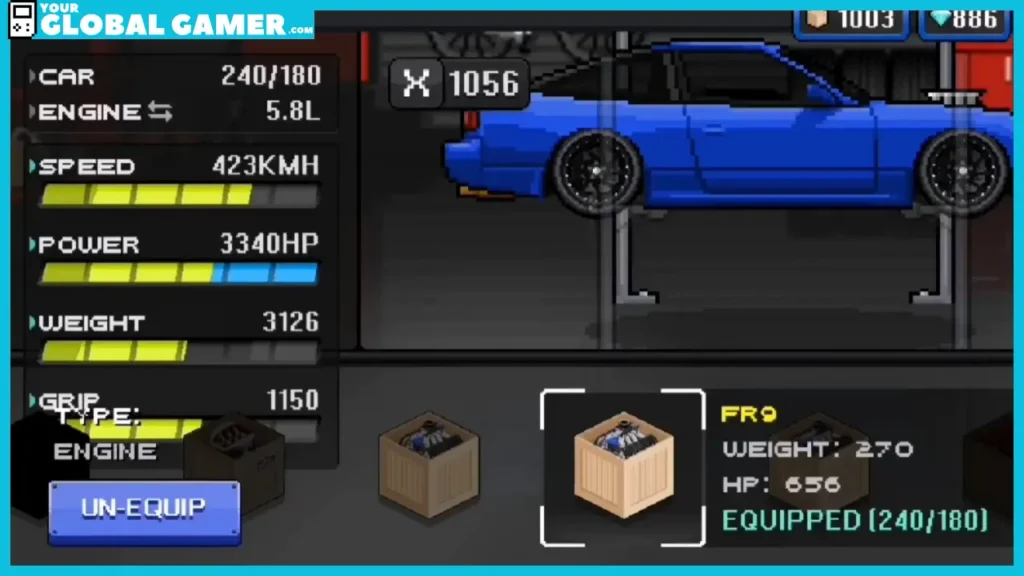 The FR9 motor is an interesting case, as it has a decreased top speed but 100 more horsepower than the Alias Swap. Testing this engine on the track revealed its capabilities.
VR38 Engine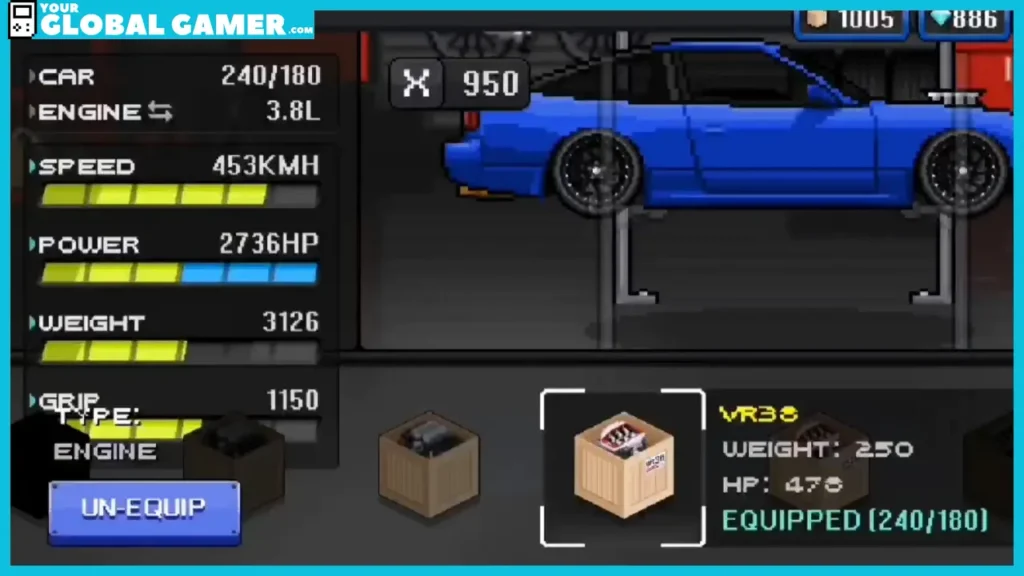 The VR38 engine, found in the R35 GTR, has an increased top speed but decreased horsepower. The performance on the track was impressive, but how does it stack up against the competition?
Hemi Engine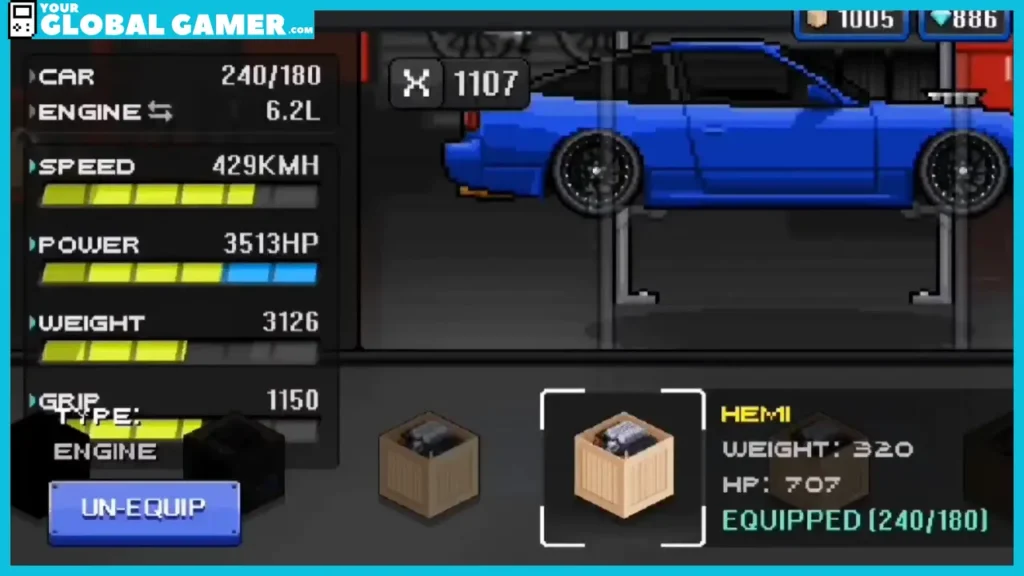 The Hemi engine has a sky-high horsepower rating but a relatively low top speed. Testing this engine revealed an aggressive sound and a solid performance on the track.
LT5 Engine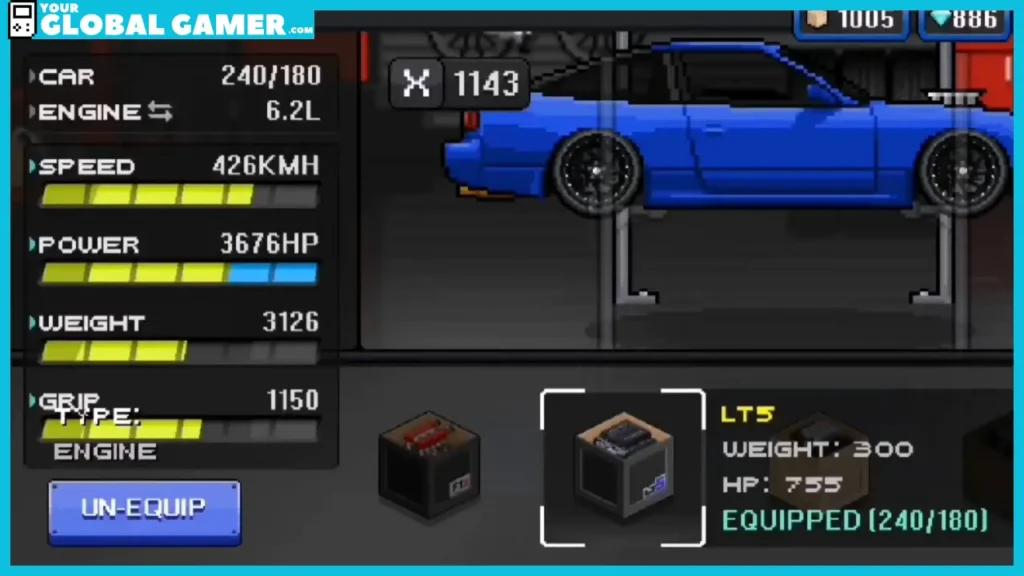 The LT5 is a high compression rated LS engine. With a similar sound to the LS motor, the performance on the track was strong.
F1 X Engine
Lastly, the most expensive engine in the game, the F1 X, has a top speed of 450 kilometers per hour and just shy of 3000 horsepower. The performance on the track was impressive, but was it the fastest?
Final Results and The Fastest Engine
After tallying the results, the F1 X engine emerged as the best option for players looking to dominate the competition. It may not be the most powerful or have the highest top speed, but it offers the fastest overall performance.
Keep in mind, to acquire this engine, you'll have to spend 12 million in-game currency. So, start saving and enjoy the thrill of driving with the ultimate engine in Pixel Car Racer!