Hypixel Skyblock doesn't allow players to mine ice directly from the environment. However, you can still obtain ice by following these steps:
Crafting the Taiga Biome Stick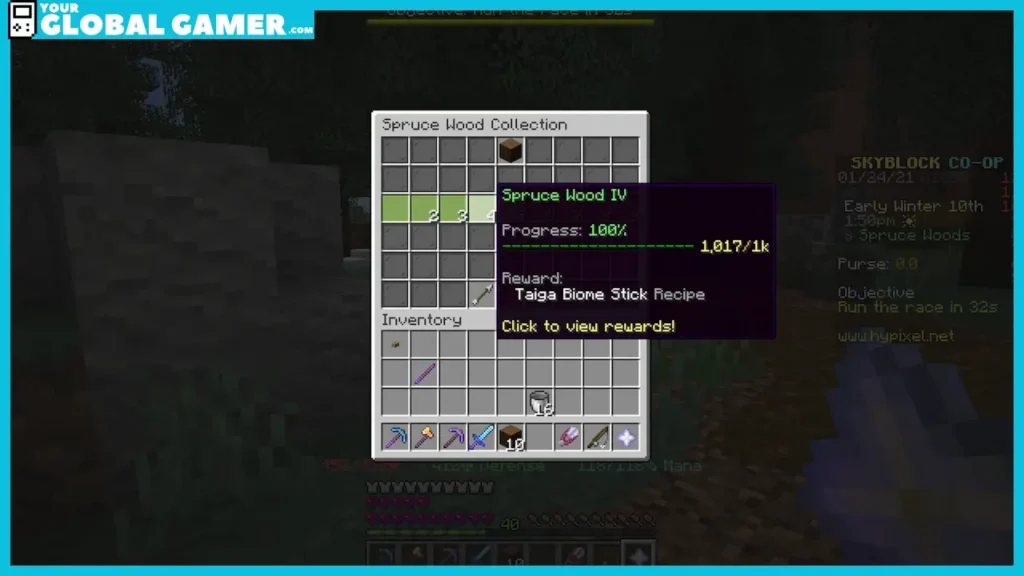 First, you need to craft the Taiga Biome Stick. To do this, you must mine a lot of spruce wood to unlock the spruce collection. The Taiga Biome Stick requires two sticks and 64 spruce leaves, so you'll need a shearer to collect the leaves. To unlock the recipe, mine 1,000 spruce logs.
Converting Your Island to a Cold Taiga Biome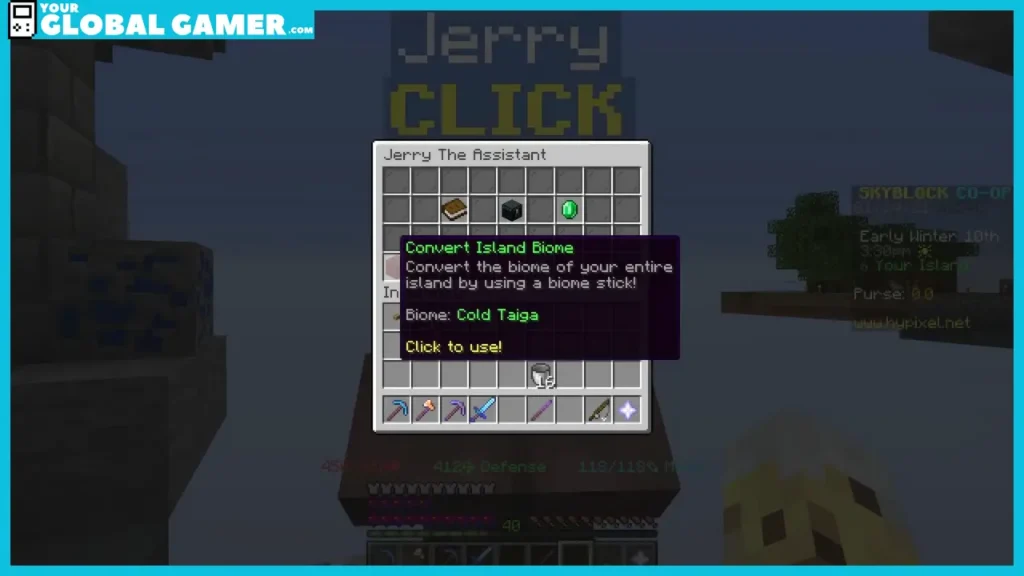 Once you have the Taiga Biome Stick, convert your island into a cold Taiga biome. You can either right-click the ground to set a specific radius or go to Jerry and use the "Convert Island Biome" option. After waiting a few moments, your island will become a cold Taiga biome.
Related | Complete Bow Enchantment Guide | Hypixel Skyblock
Creating a Pool of Water
Next, find a spot to create a pool of water and gather a few buckets. Fill the pool with water, and because of the cold Taiga biome, water blocks without heat sources nearby will start turning into ice.
Obtaining Silk Touch Enchantment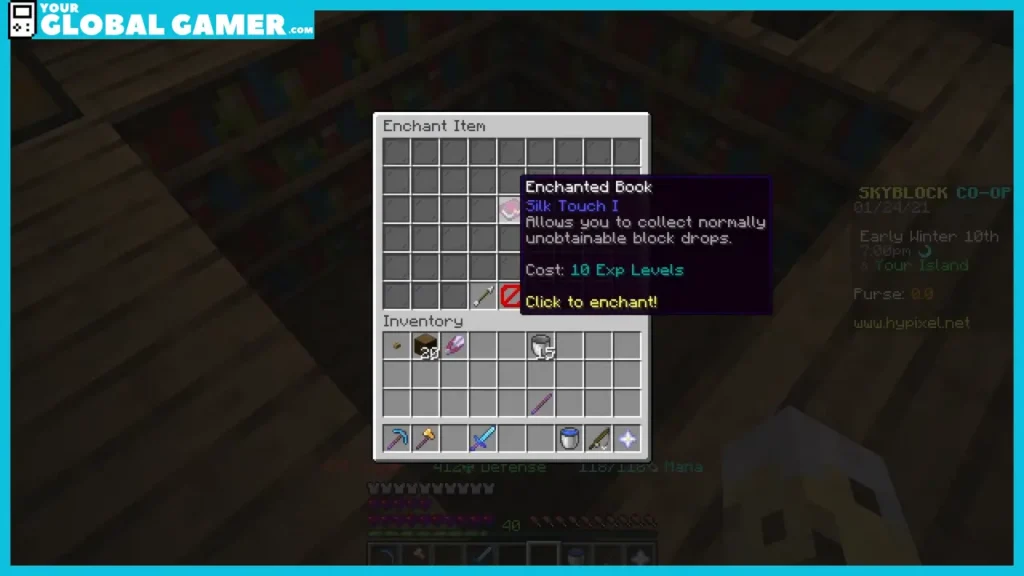 To mine the ice without breaking it, you need a pickaxe with the Silk Touch enchantment. Silk Touch is now easy to come by with the enchanting overhaul. It only costs 10 XP levels but be cautious, as it will remove all levels of Fortune from your pickaxe.
Mining Ice and Applications
With your Silk Touch pickaxe, you can now mine the ice, and it will go straight into your inventory. By not letting the entire pool freeze over, you'll have an infinite source of ice. Ice has various applications, such as unlocking ice minions, crafting Frost Walker enchantment books, creating packed ice, and more.
Ice Collection and Special Items
The ice collection grants access to unique items, such as a Magical Water Bucket that never runs out of water, Ice Bait to catch winter sea creatures, a Frozen Scythe that deals damage and slows enemies, and the powerful Frozen Blaze Armor Set. You can also unlock the legendary fishing rod called Egur Rod, which increases fishing speed and triples the chance of spawning winter sea creatures.
In conclusion, obtaining ice in Hypixel Skyblock requires crafting a Taiga Biome Stick, converting your island into a cold Taiga biome, creating a pool of water, and mining ice with a Silk Touch pickaxe. The ice collection offers valuable resources and special items to enhance your gameplay.