In this article, we will explore over a dozen different ways to obtain free gems in Cookie Run Kingdom.
With these methods, you can accumulate thousands of gems without spending any real money. So, let's dive in and start collecting those precious gems!
Fountain of Abundance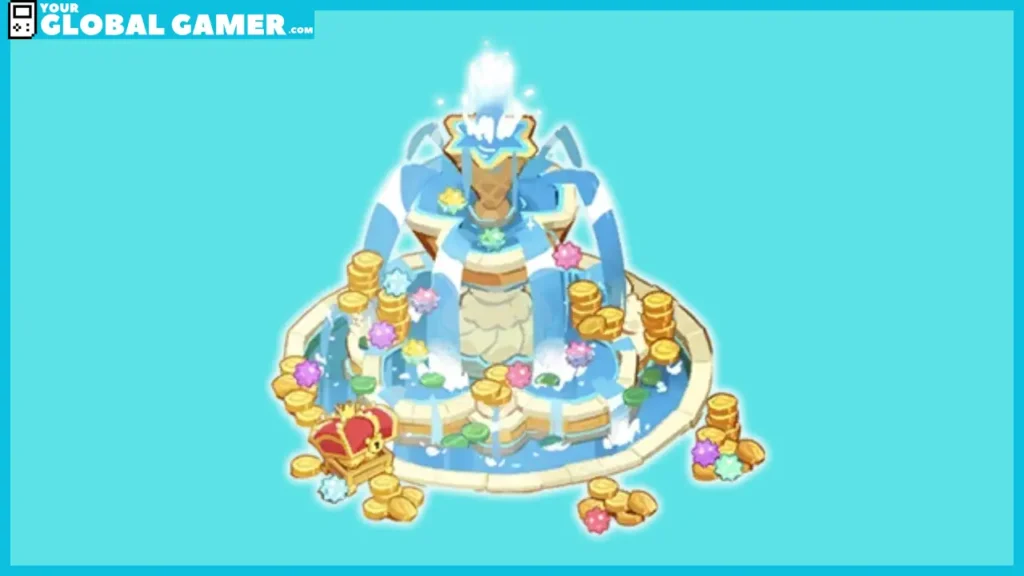 In Cookie Run Kingdom, sometimes you can get free gems from the Fountain of Abundance. Although there may not always be gems available, it's a good idea to keep checking back as the fountain refreshes periodically, providing new opportunities for obtaining free gems.
Tree of Wishes Daily Rewards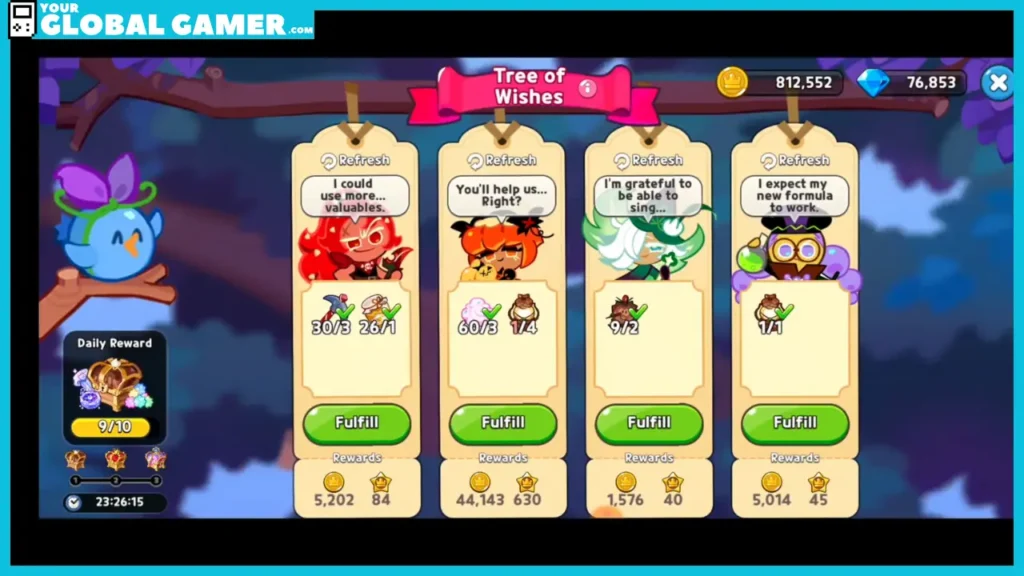 Another way to get free gems is through the Tree of Wishes daily rewards. By completing the required number of wishes, you can unlock daily rewards, which often include gems. Remember to complete your wishes every day to maximize the number of gems you can receive.
Necessities Gift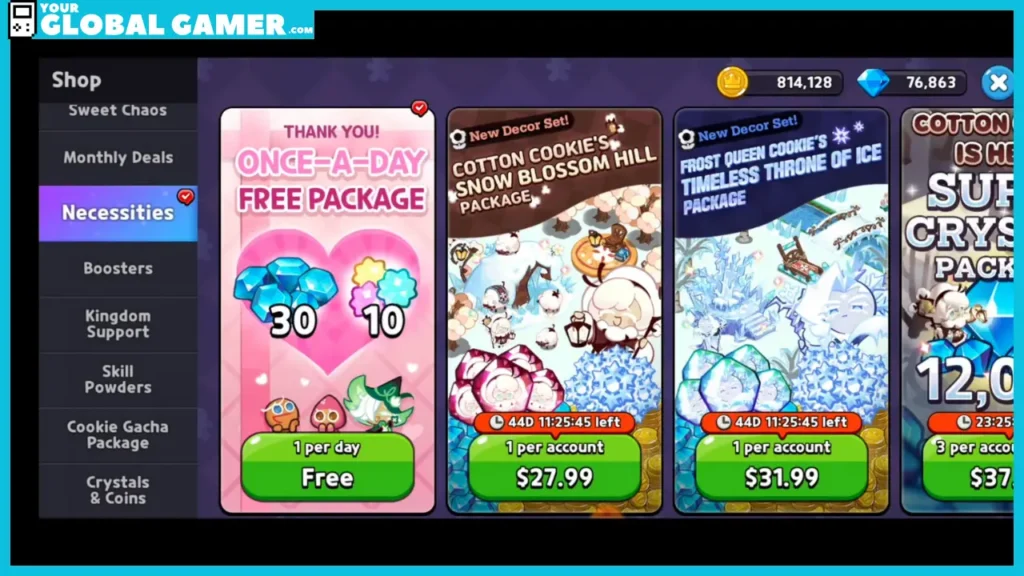 Once per day, you can claim a free gift called "Necessities" which includes 30 gems. Make sure to collect this gift daily, as it's an easy and consistent way to accumulate gems over time.
Daily Event Gifts
Daily event gifts provide another opportunity to earn gems. There are various daily events, such as the "Frost Queen Cookie Daily Gifts" and "Gift Month," that offer gems as rewards. Always check the event section and claim your daily gifts for additional gems.
Kingdom Pass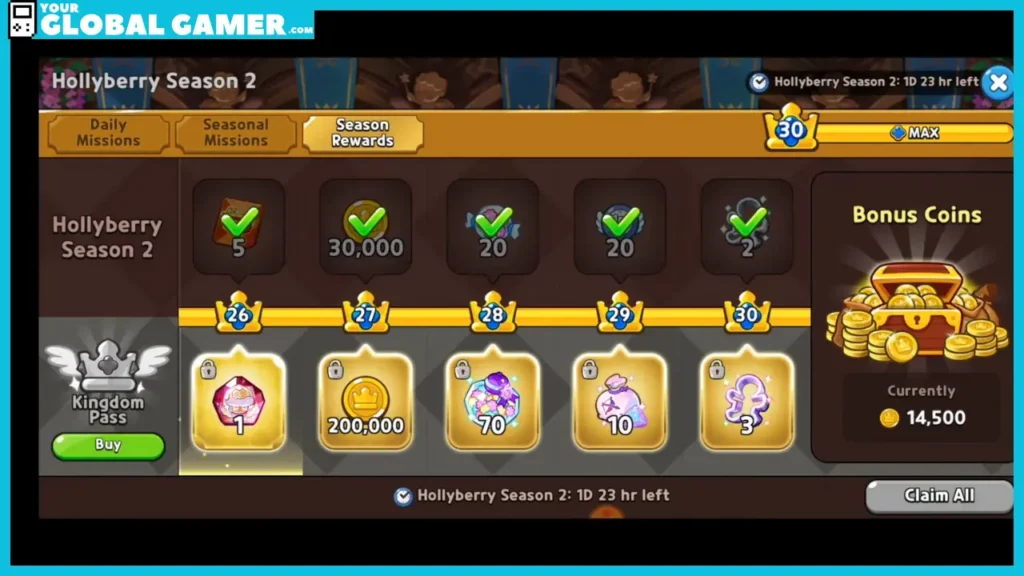 The Kingdom Pass offers various quests and season rewards, including gems. Even with the free tier, you can earn a hundred gems by completing specific tasks. Purchasing the premium pass will grant you more gems, but even without it, you can still receive a decent amount.
Related | Every Cookie Run: Ovenbreak Character (Full List)
World Exploration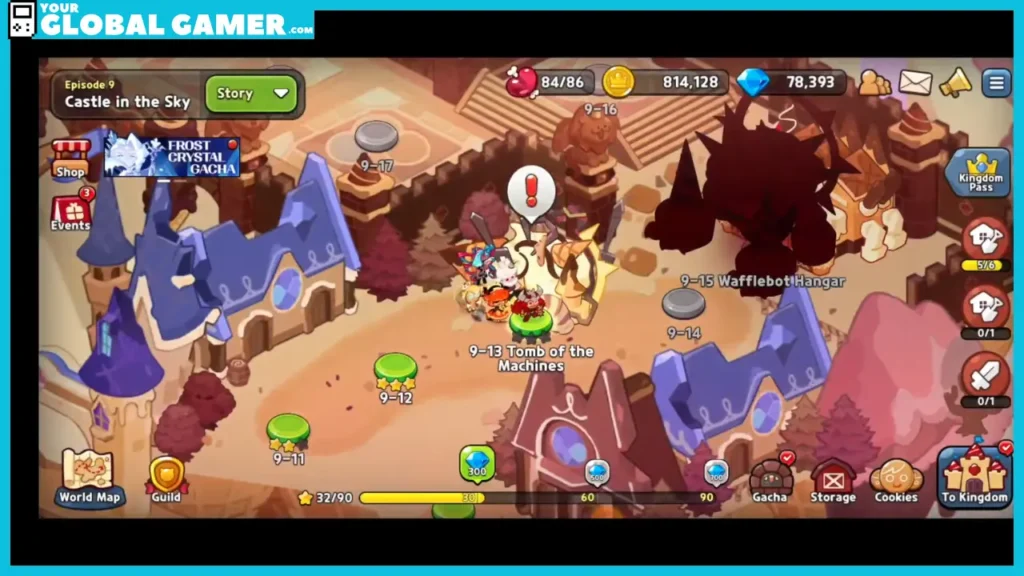 By playing new levels and achieving stars for the first time, you can earn gems through world exploration. Strive to get three stars in each level to maximize your gem earnings. Accumulating more stars for an episode will also grant you additional gems.
Train Station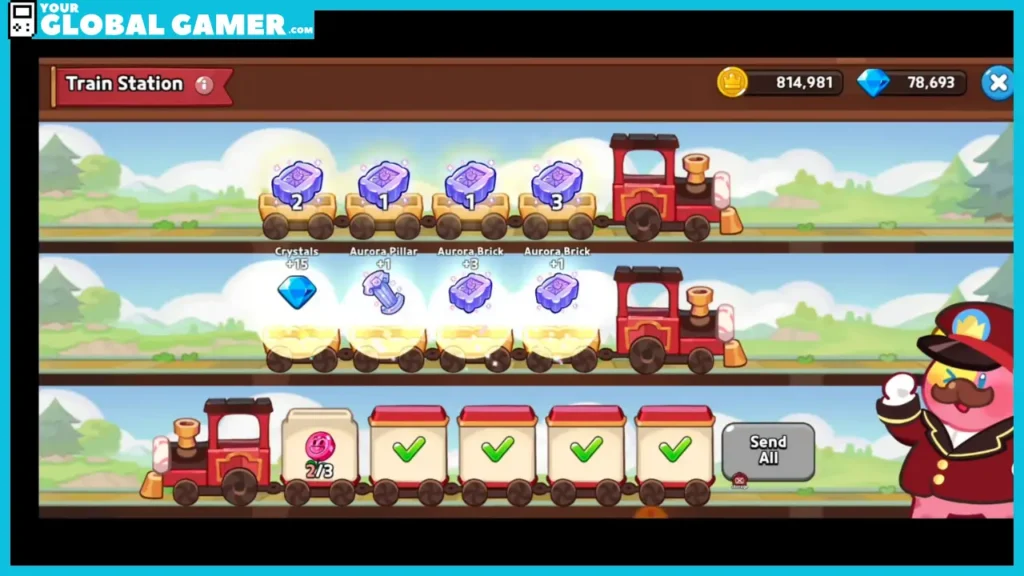 The train station in Cookie Run Kingdom offers free gems when you send off train trips. While it might take a couple of hours for the train to return, it's well worth the wait for the potential gem rewards. Make sure to send as many train trips as possible to keep the gems rolling in.
Events and Guild Battles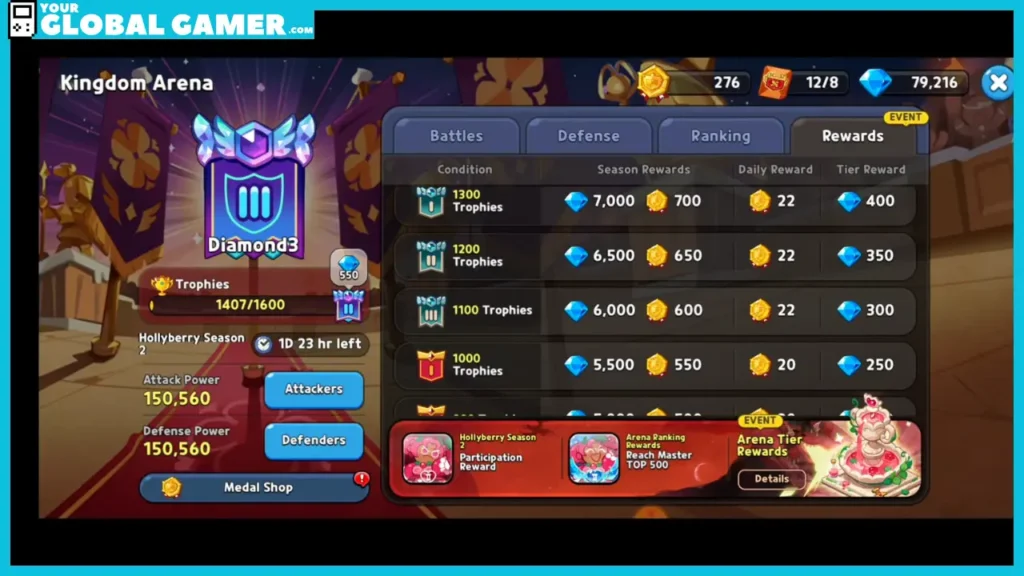 Various events and guild battles can provide even more gem-earning opportunities. For example, playing in a guild battle 80 times, donating guild experience, or participating in events like "Sparks of Hope" and "Light the Beacons" can reward you with gems. Make sure to join a guild and take part in these events to maximize your gem income.
Completing Stages and Unlocking Islands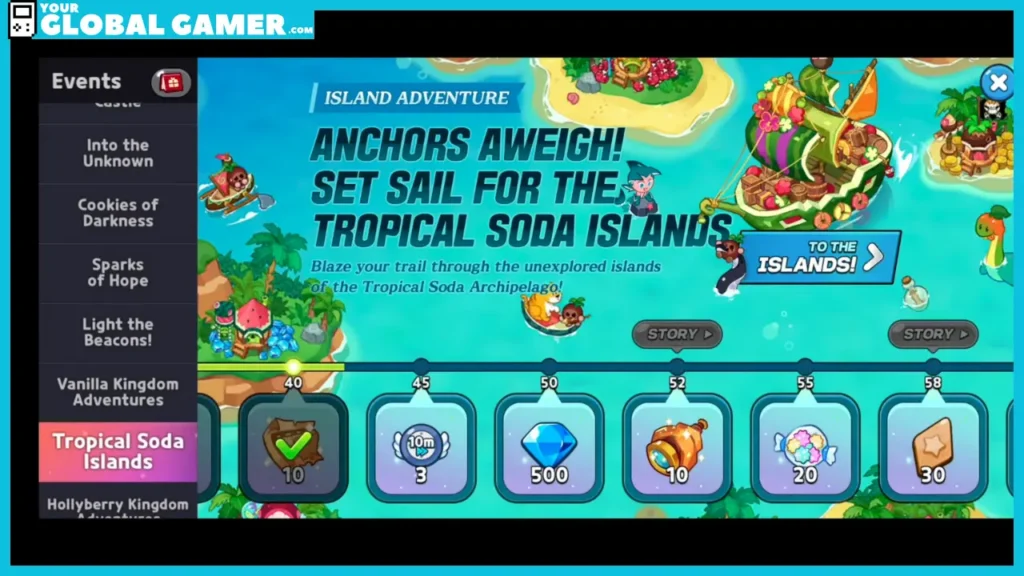 By completing stages and unlocking islands in the Tropical Soda Islands, you can earn additional gems. For instance, unlocking 50 islands will grant you 500 gems. Keep progressing through the game and unlocking islands to gather more gems.
Boat Deliveries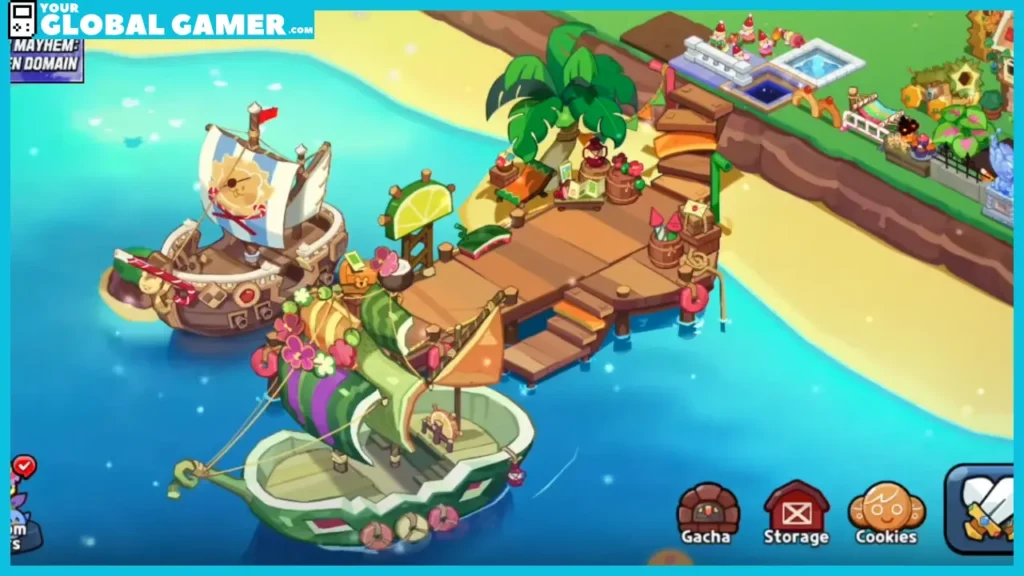 Boat deliveries in the Tropical Islands can also bring in gems. When your boat arrives, it may deliver a small number of gems, so keep an eye out for these opportunities to earn some extra gems.
Temporary Events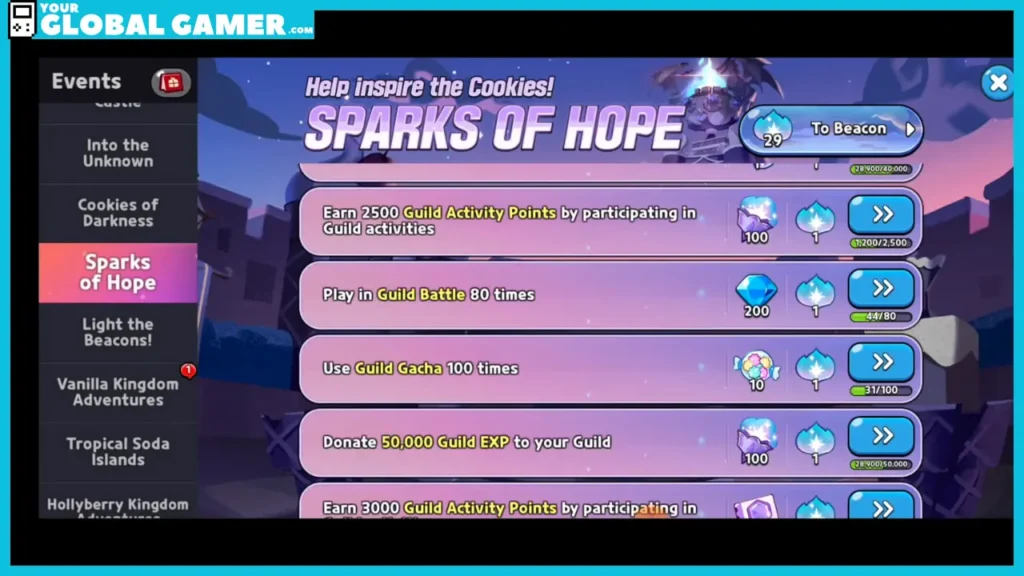 Occasionally, there are temporary events that offer gem rewards, such as the "Frost Crystal Missions" event. While these events might not always be available, make sure to participate in them when they are, as they can provide a significant amount of gems.
Achievements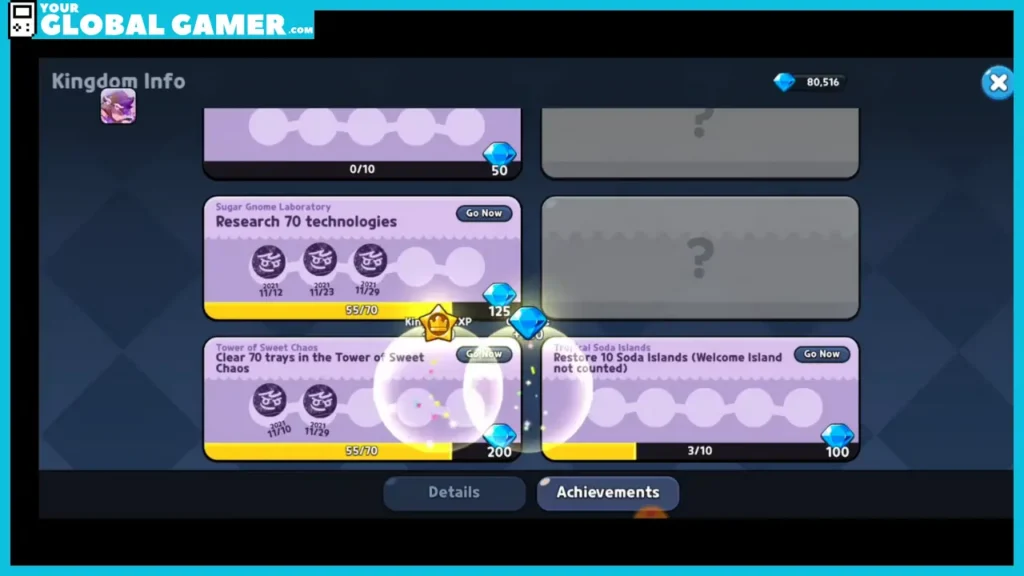 Lastly, completing achievements in Cookie Run Kingdom can also reward you with gems. There are various achievements to complete, such as expanding your kingdom, constructing landmarks, and researching technologies. Always strive to complete these achievements for an additional source of gems.